Mugging for the camera.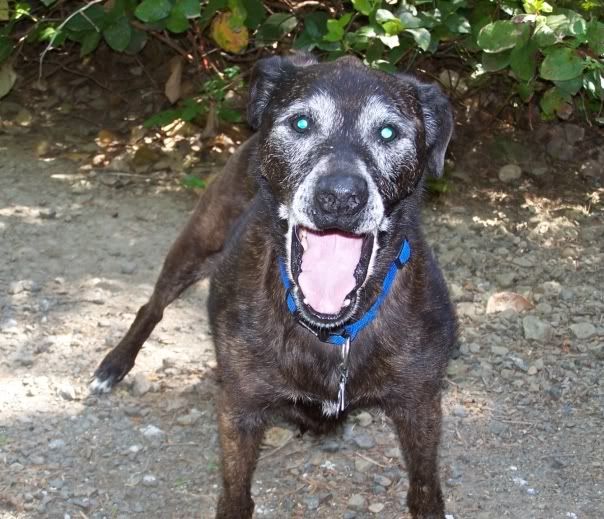 A more introspective moment.
We have rescued many dogs, and this is the only one whose name we were able to discover. She had been micro-chipped as a puppy, and although none of the other information on her was current, she definitely responded to the name.
Given how many times and ways it has been misspelled since then by people who know her (Jesabel, Jesabelle, Jezabel, etc.), who knows if the original owner actually spelled it this way. She has never complained, however.